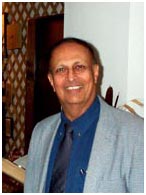 Hindu Life in North America is the main focus. We discuss Hindu epics, Scriptures, Philosophy, Value System, Weddings and Worships. This section of my web site is devoted to providing you details of my background and experience. It encompasses the fields of engineering, management, religion, culture and politics.
Civic Work
• Justice of the Peace
Resumes & Publications
• Engineering / Management Emphasis
• Cultural / Religion Emphasis
• Full Resume
• Technology Papers
Home Town
Images from my home village of Amruthur India.